On a scale of 1- stoked, how happy are YOU about these longer, warmer days?
Depending on where you live, maybe this past winter didn't feel AS dreary and never-ending, but after one too many days of lots of rain and no sun, you can bet I am thrilled to be seeing sunshine and weather nearing 20C.
Spring means more chances to hike, spend time in nature, walk my dog Lucy (without freezing!) and enjoy beautiful BC to its fullest.
It ALSO means a shift in what I find myself making in the kitchen. When listening to my body, I realize it starts craving different things with the change of seasons. The heartier winter meals I gravitated towards the past few months don't serve me the same way in the spring time.
So, in order to inspire you (and honestly, myself too!) when heading to the kitchen, I reached out to my blogger friends for some of their best spring recipes. We've gathered some great ideas for breakfast, lunch, dinner, snacks…and (my fave) dessert!
Enjoy the collection of healthy spring recipes we can ALL use as we transition from the warmer, grounding foods of winter to the lighter meals of spring and summer.
Breakfast
Healthy Orange Creamsicle Smoothie from The Fit Cookie
Avocado and Egg Breakfast Bowl from Effi Fit
Spring Carrot and Pea Frittata from Confessions of a Mother Runner
Lunch
Berry and Walnut Chicken Salad with Poppy Seed Dressing from Gettin' My Healthy On
Spring Mix Salad with Berries & Balsamic Vinaigrette from Marathons and Motivation
Creamy Avocado, Asparagus and Broccoli Soups from Confessions of a Mother Runner
Dinner
Apple, Beet, Wild Rice Salad in Lettuce Boats from Jennifer Weinberg MD
Vietnamese Rice Paper Shrimp Rolls from Carmy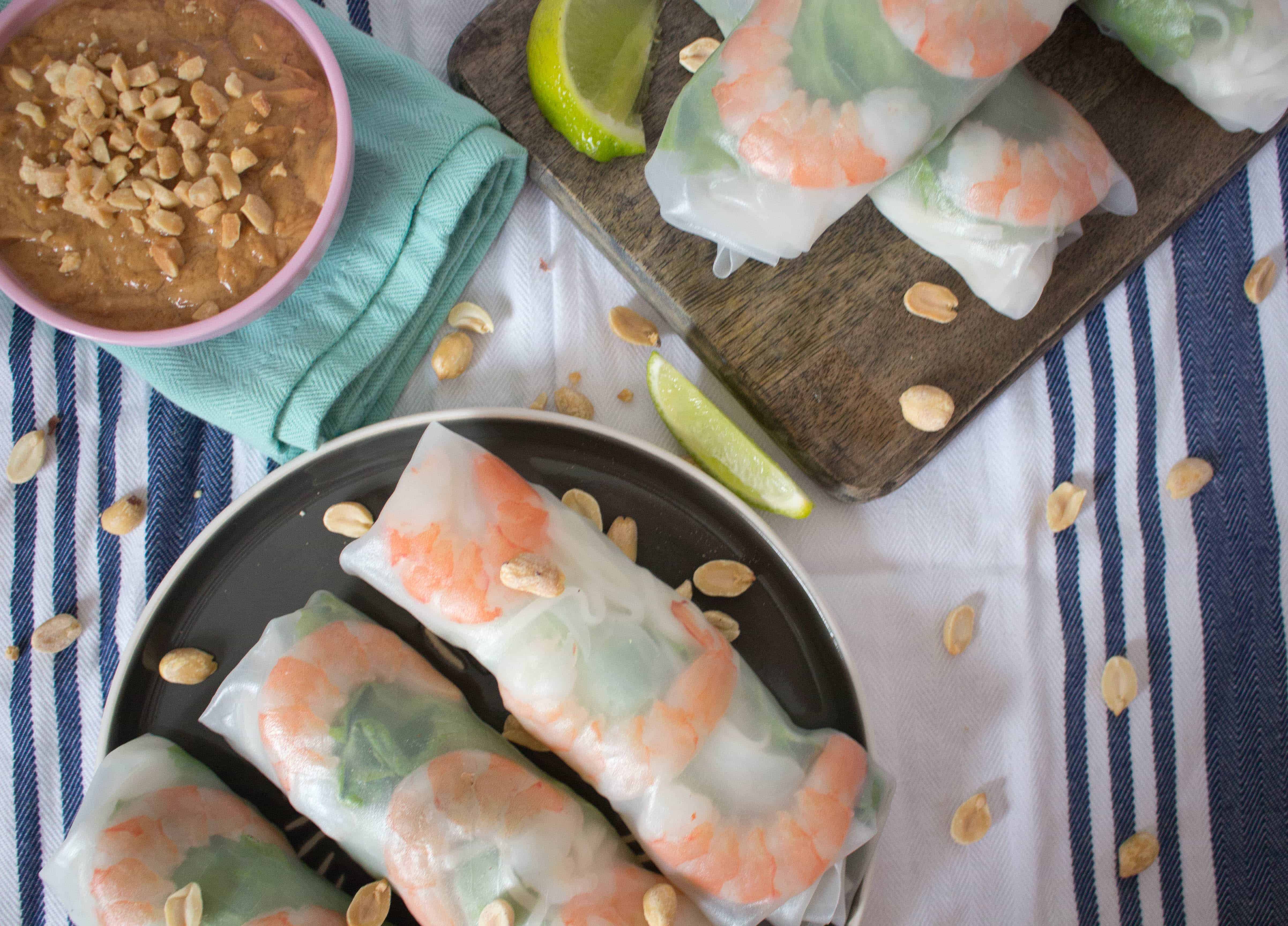 Gluten Free Pasta Primavera from Marathons and Motivation
Sushi Bowl with Cooked Salmon from From Dancing to Running
Snacks
Unicorn Energy Bites from Fitful Focus
Mini No-Bake Lemon Tarts from The Fit Cookie
Desserts
Lemon Olive Oil Cake from Healthy Helper
Strawberry Chocolate Greek Yogurt Tart from The Fit Fork
GF Blueberry Maple Tarts from Fit as a Mama Bear
Jump into spring with these delicious, lightened-up recipes! #wellness #healthyeating Click To Tweet
Pin it for later!
Tell me: Do you have a favourite spring recipe? Which of these are you going to try first?